GoodData + Snowflake
Fastest way to business-friendly embedded analytics
Analytics for any context, every user
CHALLENGE
Data is not a privilege anymore, everyone needs to make data-driven decisions. Every customer, partner, or team has a different context to work with, this requires a personalized approach.
SOLUTION
Embed personalized and context-based analytics into any product or workflow. Make data accessible through interactive dashboards. Predict and prescribe actions. Let users discover and share insights with intuitive, personalized self-service data exploration.
Analytics for every customer, partner, team
CHALLENGE
Building and maintaining analytics for your business network is an impossible job with SQL-generated reports or simple data visualization tools.
SOLUTION
Build and manage one set of models, metrics, insights, dashboards for all tenants in a single place. Stay agile, easily personalize, and deliver changes with automated lifecycle management.
Learn more about our architecture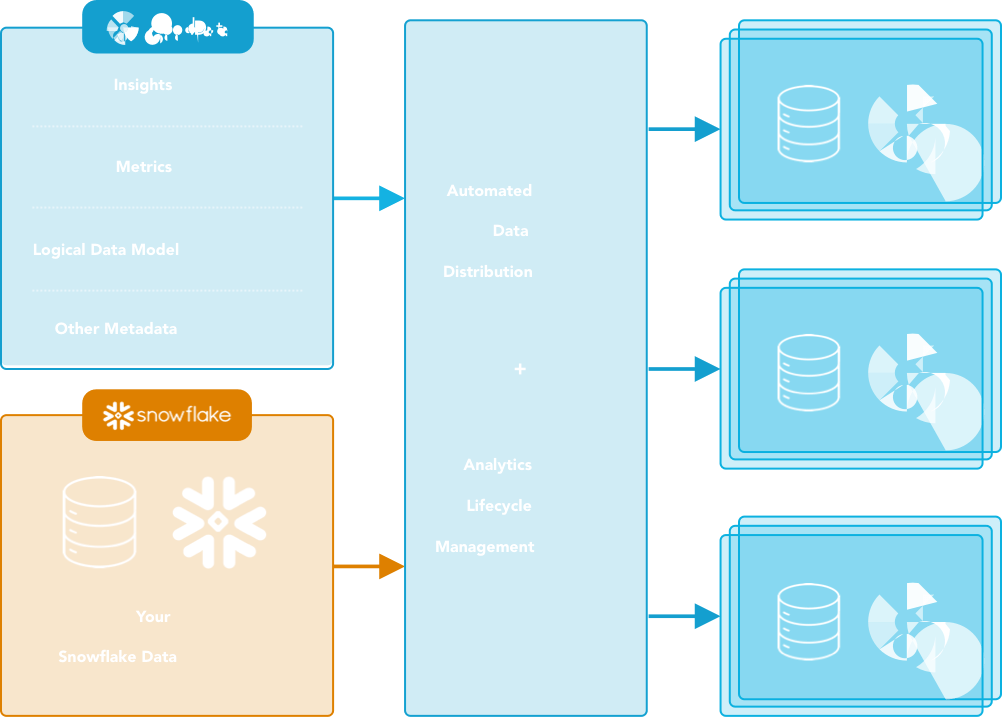 Any data, any source
CHALLENGE
Modern BI requires 5 or more data sources to deliver value to the business.
SOLUTION
Snowflake's innovative architecture automatically scales to support any amount of data and demand that your business brings. Load and optimize structured and semi-structured data such as JSON, Avro, or XML without sacrificing performance or flexibility.