Prepare for the future with AI-⁠fueled analytics
Harness the power of automation and AI to rapidly create data products and integrate analytics capabilities wherever your users need them.
Enable data discovery for all
Promote interactivity. Empower users to explore data on their own and create interactive dashboards and charts via user-friendly no-code UI and AI-fueled features like the FlexAI chatbot.
Launch customized analytics anywhere
Customize easily, build quickly. Deliver exactly what users need with our plug-and-play integrations, no-code tools, and flexible embedding options.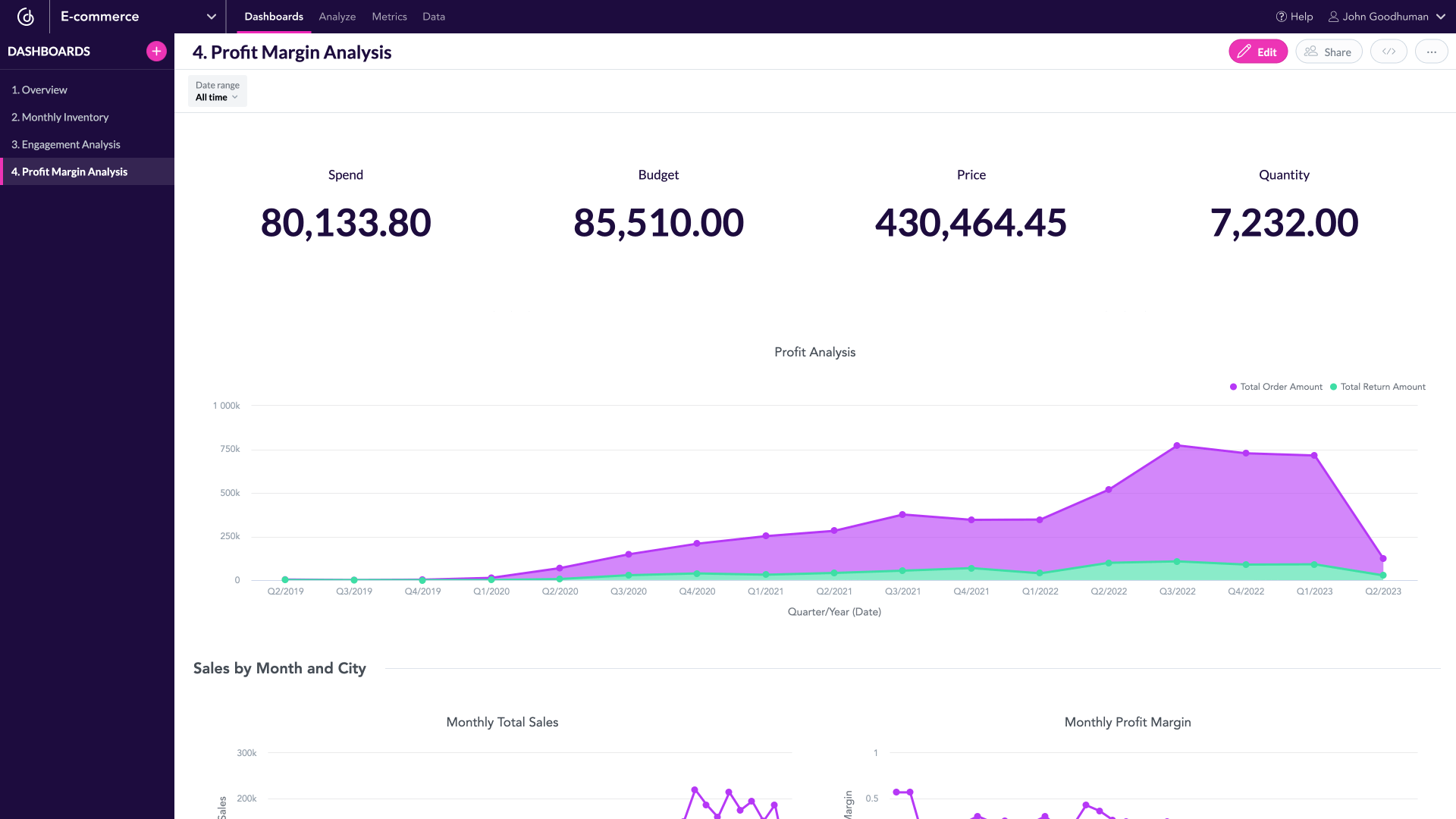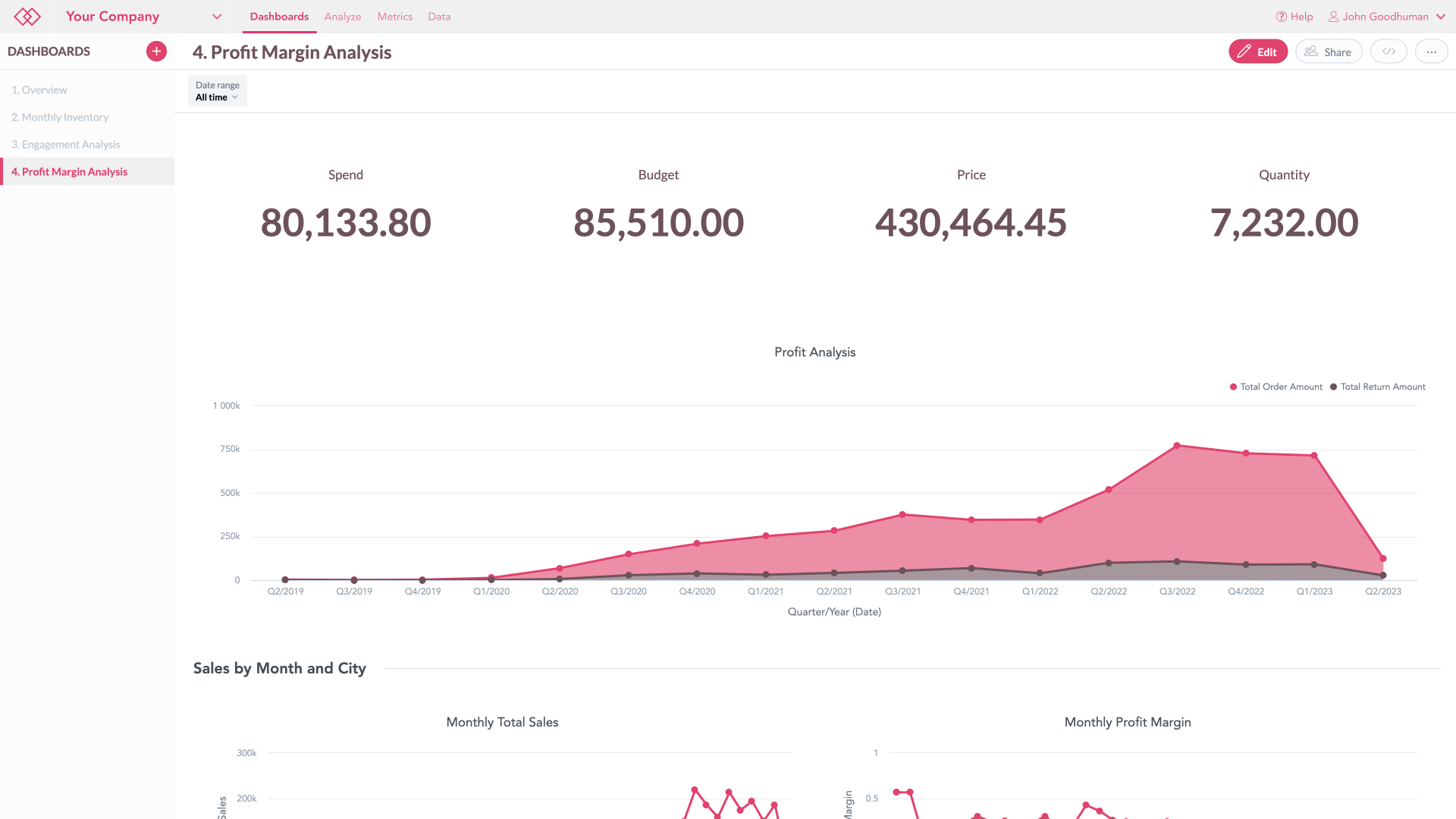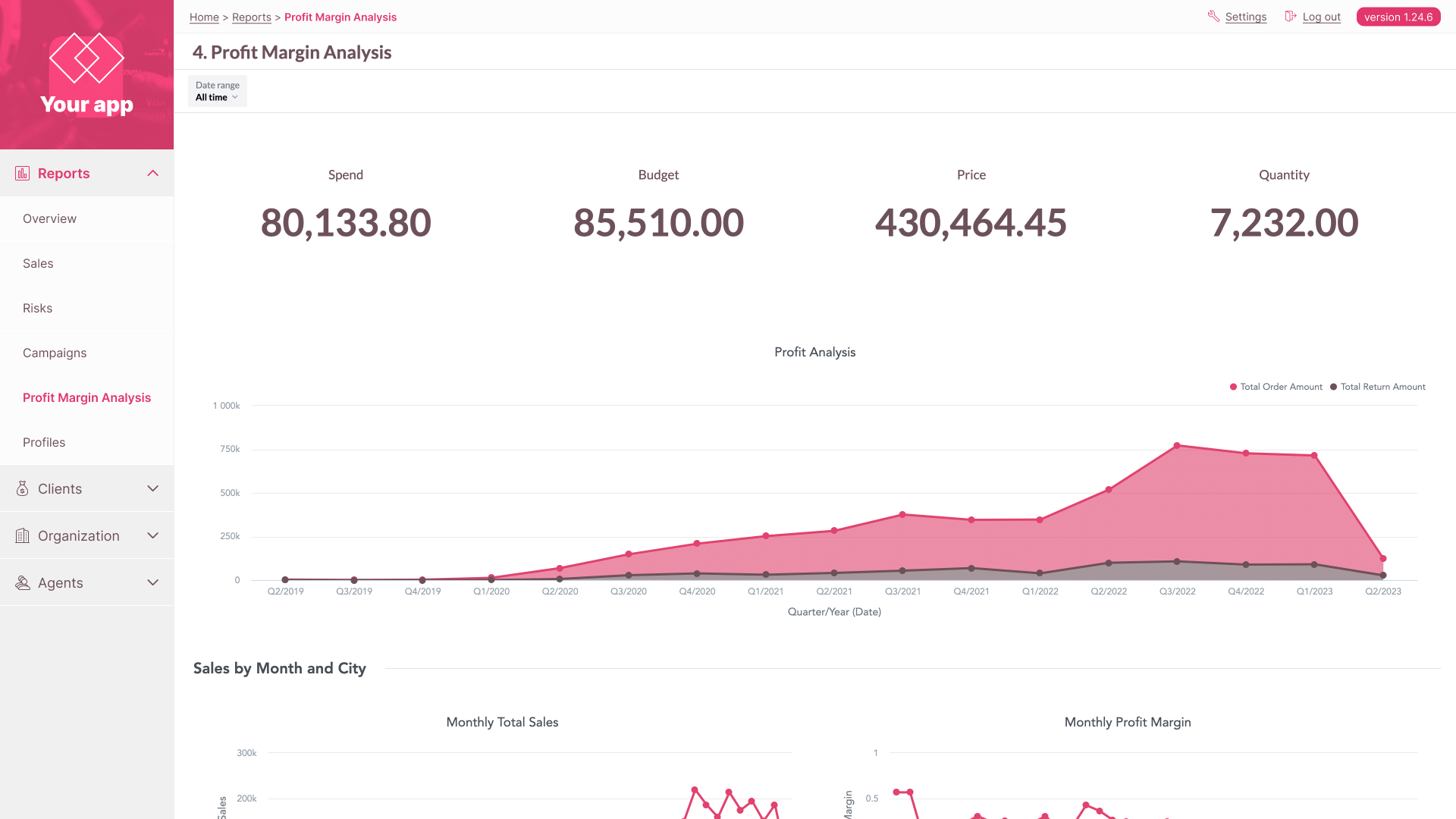 Save time and resources
Collaborate with code. Automate deployment, testing, and repetitive tasks with our AI-powered developer tools and 'as code' workflows.
Grow your analytics effortlessly
The sky's the limit. Automatically scale your analytics to accommodate increases in data volume, end users, and business partners.
Dive deeper into GoodData
Ask about features, implementation, and pricing
Start your
30-day trial