GoodData + Amazon Redshift
Get an analytics match for your Amazon Redshift
Empower your users to perform data discovery on their own
Challenge
Customers will always ask for more than you have time to deliver, so there's no end in sight to the mountain of customization requests your team is facing. In addition to monopolizing your team's time, these requests and the maintenance required for them can result in unpredictable costs.
Solution
By combining Amazon Redshift—the most popular cloud data warehouse with powerful data integration options—and the GoodData platform, your customers are able to easily build their own custom reports and dashboards as needed using GoodData and Redshift tools. And because the GoodData Redshift integration enables users to conduct their own data exploration, you'll be removing the burden of building custom reports from your team.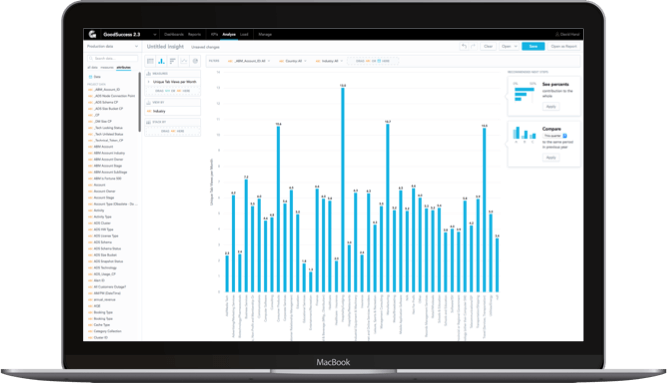 Explore the data and create your own insight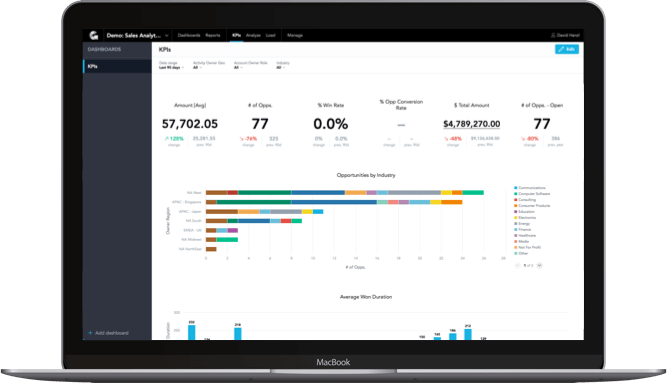 Easily create dashboards from your insights and share them with others
Make your product "sticky" with engaging analytics they can't get anywhere else
Challenge
If you want to stay competitive in the market, it's no longer enough to simply offer basic reporting, static dashboards, or the ability to download and share spreadsheets via email. Other companies have stepped up their game, putting you at risk of losing customers to your competitors.
Solution
Integrating modern, interactive, and actionable analytics into your product drives adoption among your business users, who find themselves relying on analytics to make better data-driven business decisions. As a result, the value and impact of your product increase significantly, and users find themselves more likely to engage with your product on a regular basis.
Distribute to all of your customers quickly and easily
Challenge
In the race to constantly innovate your product, you're stuck in an exhausting cycle of delivering new features or a completely new data product to each separate customized implementation.Time that could be spent on meaningful product improvements is instead spent on manually rolling out new features.
Solution
Thanks to GoodData and Redshift analytics, you can easily build or change metrics, dashboards, and reports all in one place, then publish those changes to all of your customers instantly. And GoodData's powerful multi-tenant architecture and cloud elasticity keep your maintenance costs close to zero, regardless of how big is your customer base—from dozens to ten of thousands.