Composable data and analytics
An architecture like Legos – use only what you need and compose individual components together as required.
Our composable data and analytics platform enables collaboration between business users and IT for any of their data use cases — from self-service and embeddable analytics, to machine learning and IoT — while maintaining performance, cost-efficiency, and easy change management.
Industry recognitions

GoodData is included in Gartner's® Market Guide for Embedded Analytics as a Composable D&A vendor.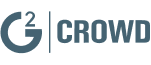 GoodData was named a leader in Embedded Business Intelligence and Business Intelligence Software in 2021.

GoodData was named "Business Intelligence Platform of the Year" at the 2021 Data Breakthrough Awards.

GoodData.UI won the 2021 Devies Award for Best Innovation in Data Development & Architecture.
What can you build with composable data and analytics?
Low-code/no-code capabilities
Self-service analytics
GoodData's platform facilitates analytics for everyone. Business managers and specialists instantly access, create, or adjust graphs and dashboards, while developers easily build custom analytics interfaces or applications.
Infuse analytics right where you need them
Productivity apps
Optimize workflows for everyone by infusing analytics directly into the productivity applications they use. Without a hard-coded user interface, GoodData can integrate with productivity applications including Slack, Chrome, Jupyter Notebooks, or even your CRM software.
Streamline and simplify access to business insights
Multi-experience
GoodData enables integration with multi-experience platforms for embedded use cases. For example, chatbots or voice-based AI tools and applications can leverage access to insights delivered by GoodData's platform.
Enable smarter decision-making
AI/ML
Utilize predictive analytics and advanced data modeling for forward-looking data analysis. GoodData's analytics engine offers AI and machine learning capabilities, along with integrations for automation services to allow deeper data exploration.
Leverage any front-end BI tool
Legacy BI tools
Connect any front-end visualization tool such as Excel, PowerBI, or Tableau to the engine's semantic layer — via APIs and standard interfaces — and consume the same consistent analytics in real time, anywhere.
Embed and compose UI
Embedded analytics
Seamlessly integrate your application with our data analytics solution, thus managing and versioning the two solutions as a whole. Or, embed and compose interfaces and charts without deep integration.
Easy embedding with your favorite SDKs (Vue, React, Angular) or iFrame
Developer-friendly — use APIs or SDK
White label to match your own brand
Per user group customization
Dive deeper into the GoodData platform