Deliver actionable analytics to every user and customer
Rapidly create engaging data applications and integrate self-service analytics capabilities wherever your end users need them.
Enable data discovery for every user
Designed for self-service. Enable users to explore data on their own and create interactive dashboards and charts via user-friendly no-code UI.
Launch customized analytics in next to no time
Customized easily, built quickly. Deliver exactly what users need with our plug-and-play integrations, no-code tools, and flexible embedding options.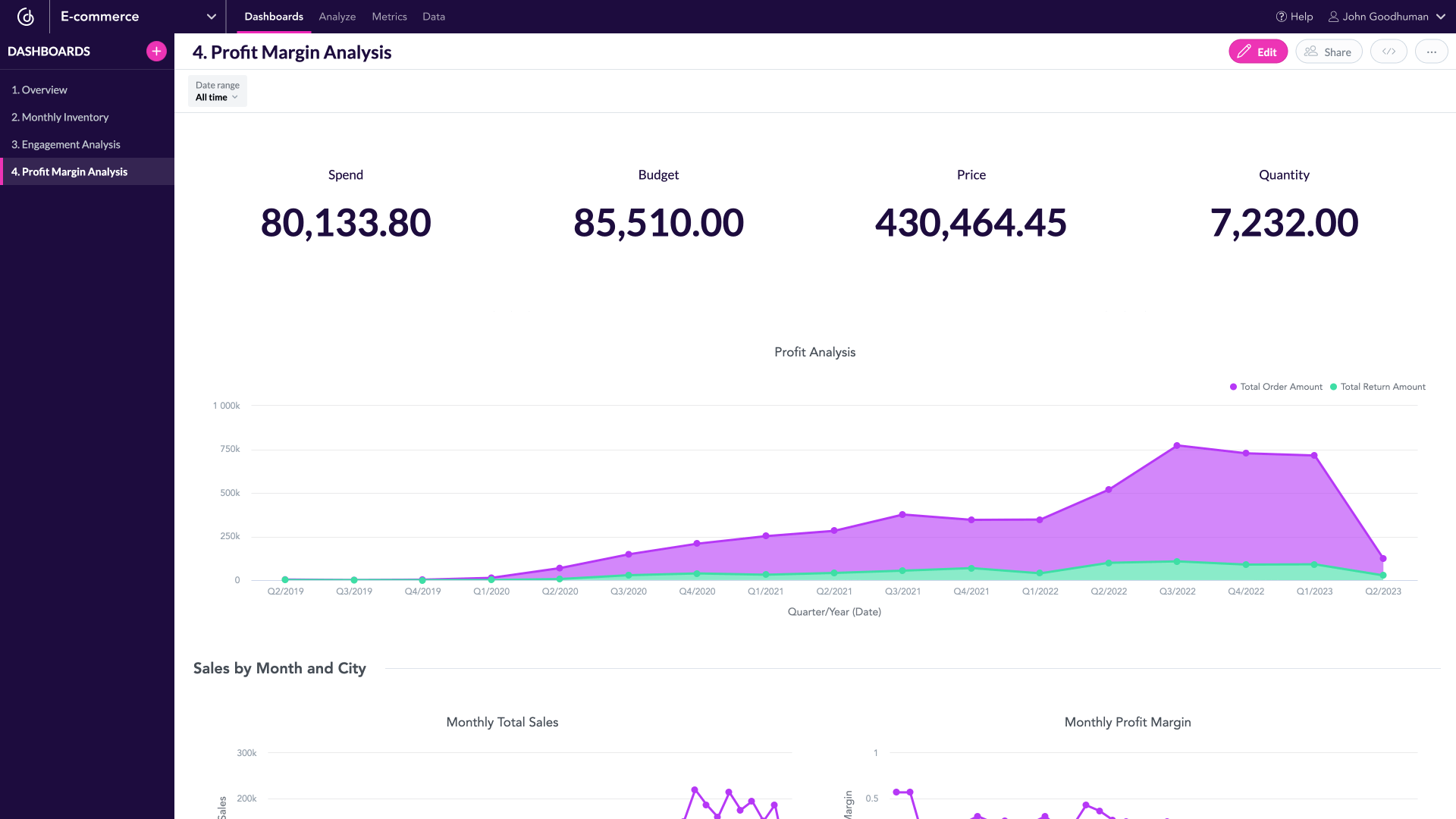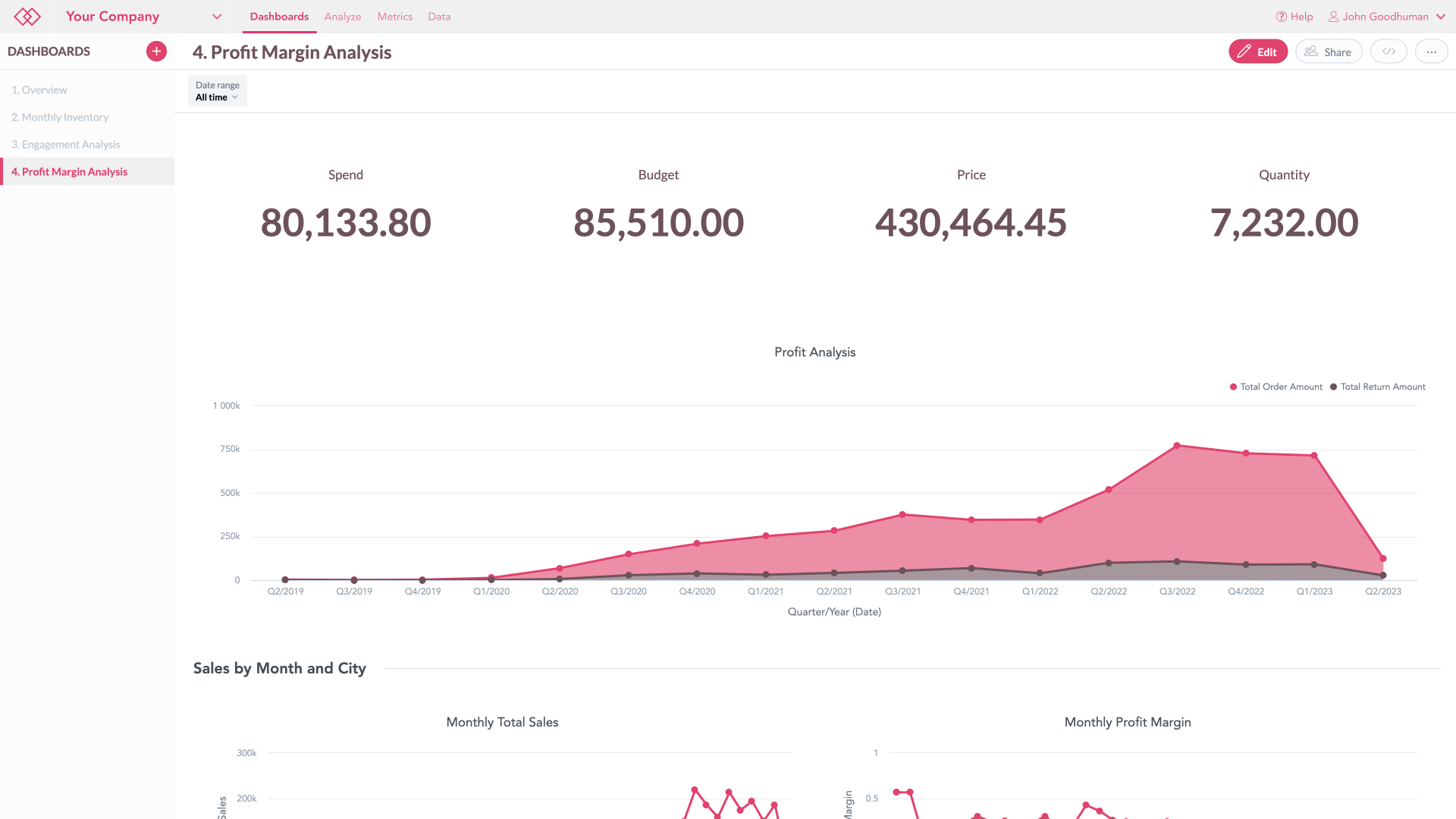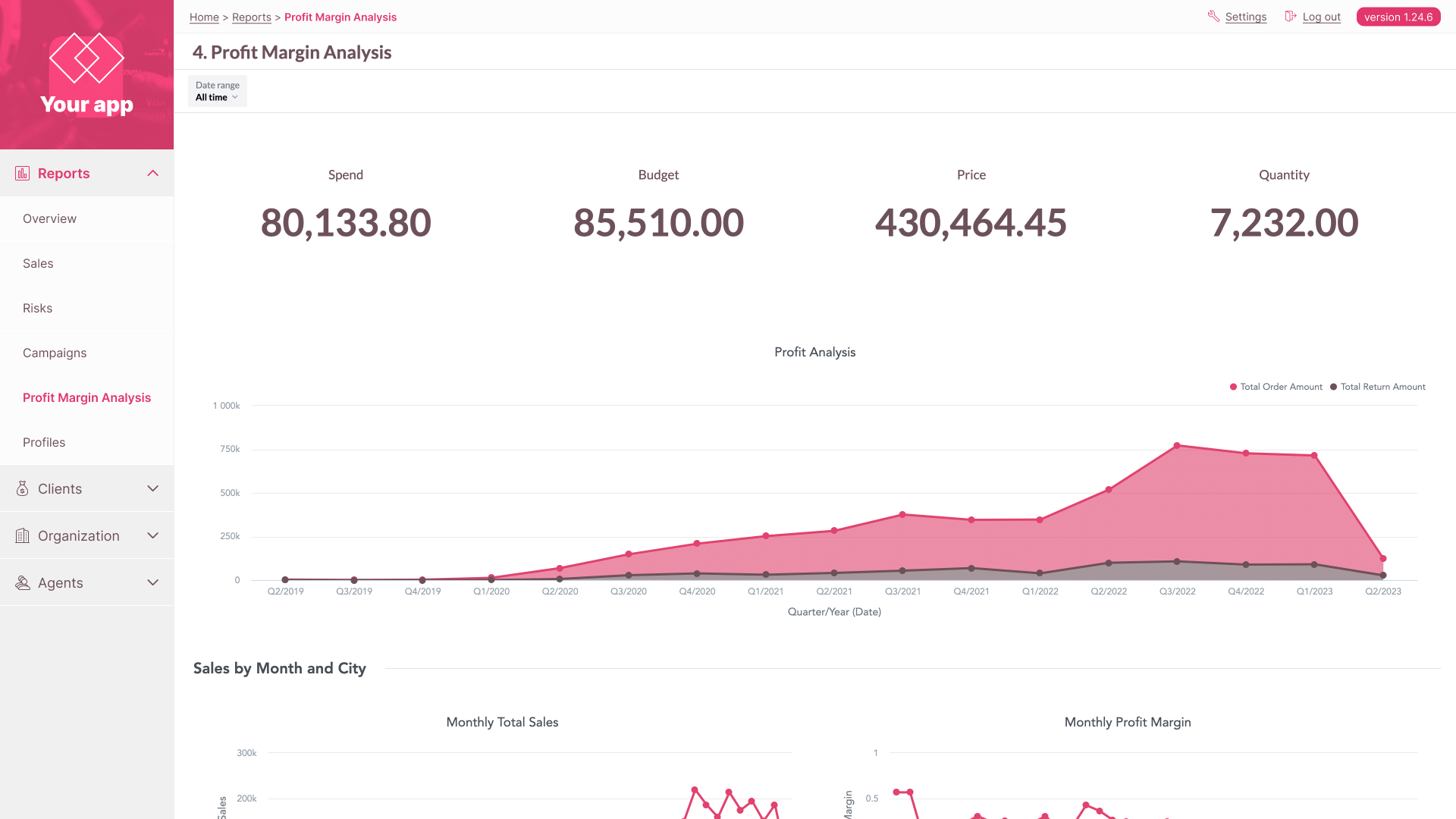 Save time and resources for your core business
Everything manageable as code. Automate deployment, testing, and manual, repetitive tasks like user management with our open-source developer tools.
Analytics designed for your industry
Find out how different industries use GoodData to leverage data through custom self-service data applications.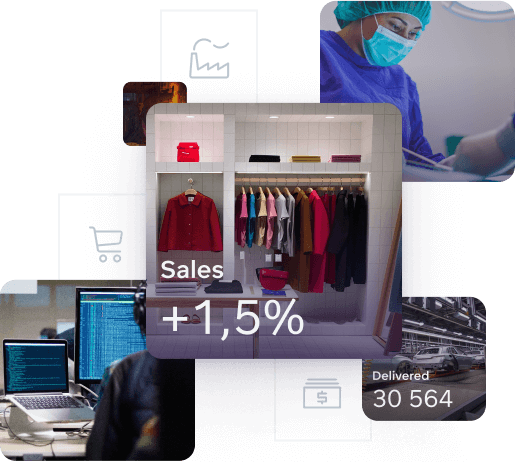 Ask about features, implementation, and pricing
Start your
30-day trial