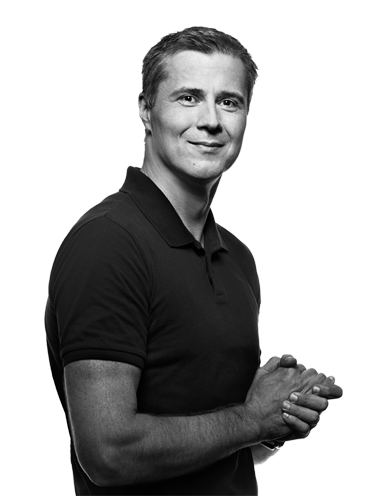 Roman Stanek
CEO and Founder
Roman Stanek is a passionate entrepreneur and industry thought leader with over 20 years of high-tech experience. His latest venture, GoodData, was founded in 2007 with the mission to disrupt the business intelligence space and monetize big data. Prior to GoodData, Roman was Founder and CEO of NetBeans, the leading Java development environment (acquired by Sun Microsystems in 1999) and Systinet, a leading SOA governance platform (acquired by Mercury Interactive, later Hewlett Packard, in 2006).
Read the New York Times interview.
Email | Twitter | LinkedIn
Management Team: Roman Stanek
Carol Lee
Chief Financial Officer
Carol is passionate about driving growth by aligning financial decisions with the company's strategy. She serves as financial partner cross-functionally and leads to deliver operational excellence and financial results. Carol has 20 years of finance and accounting experience in high-growth technology companies. She was most recently Vice President of Finance at Konica Minolta where she reported directly to the President of the fast-growing Managed IT Services division. She is also experienced in M&A valuation and due diligence, with a track record of over 20 recurring revenue-based transactions. Carol holds a B.A. degree in Psychology and Business Economics from Pitzer College in Claremont, California.
Management Team: Carol Lee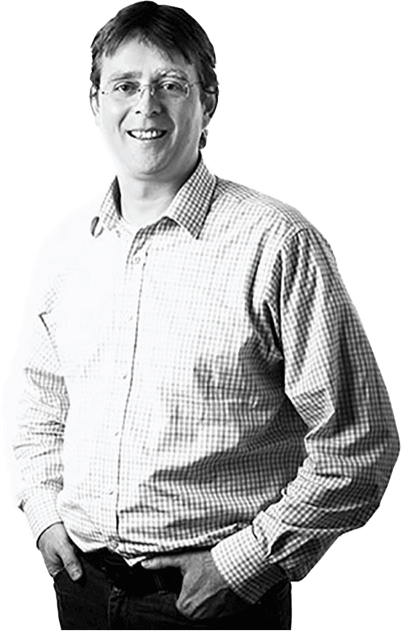 Zdenek Svoboda
Vice President, Platform
Zdenek turns ideas into products, co-founding GoodData and leading the effort to build the world's first true multi-tenant cloud BI platform. Zdenek has been building world-class products for more than 15 years in engineering and product management roles at Hewlett-Packard, Systinet and NetBeans.
Management Team: Zdenek Svoboda
Radovan Janecek
SVP, GoodData Platform
Prior to coming to GoodData, Radovan served as Vice President of Engineering for Cloud Automation at Hewlett-Packard. He also served as Chief Architect of Business Technology Optimization, an enterprise software product portfolio, at HP Software, Vice President of Engineering at CA Technologies, and co-founder and Vice President of Engineering at Systinet, an SOA Governance vendor. Radovan currently leads the R&D, DevOps, Datacenter Ops, Customer Support, and Product Management functions.
Management Team: Radovan Janecek
Ryan Snyder
Chief Customer Officer
Ryan is in charge of GoodData's Global Services, Customer Success, Account Management and ISV Sales Organization. Ryan is focused on providing a world-class end-to-end customer experience so that every client thrives on the GoodData Platform. Prior to GoodData, Ryan was Sr. Director of North America Consulting at Symantec, responsible for North America service delivery and consulting sales for all security and data products. Prior to GoodData, Ryan built service and support organizations at multiple technology startups including Clearwell, Financial Engines and Arbor Software (now Hyperion) as well as large public companies including Verint Systems. Ryan is a native of Silicon Valley and holds a B.S. from U.C. Davis.
Management Team Ryan Snyder
Spencer Johnson
SVP, Sales
Spencer has a strong background of building motivated, highly performing sales teams that drive growth at every stage. As the SVP of Sales, Spencer is responsible for all new revenue in the Enterprise and ISV sales organizations. In addition, he overseas Demand Generation, Field Marketing and Inside Sales. Spencer's software career has been spent exclusively in high growth SaaS companies. Prior to GoodData, he led teams of Senior Sales Managers at Oracle, Salesforce and Red Hat covering high-tech, healthcare, financial services, retail and media industries. Spencer has also held sales leadership roles at other startups such as Vindicia (acquired by Amdocs) and Couchbase and held advisory roles with Webtab and Gesto. Along with his passion for technology, Spencer, his wife and four kids live in Danville and enjoy a passion for all things family and outdoors.
Spencer Johnson management section
Amy Duryea
Director of Corporate Communications & Customer Marketing
Amy Duryea is the Director of Corporate Communications & Customer Marketing at GoodData, where she focuses on creating a unified corporate communication strategy and evangelizing GoodData's strategic vision. She is responsible for managing public and analyst relations, as well as building GoodData's customer advocacy program. Prior to GoodData, Amy built successful advocacy programs with a variety of companies for more than fifteen years. Originally a native of Silicon Valley, Amy has lived in Portland, OR for the past 20 years.
Amy Duryea management section
Grant Salisbury
VP of Sales Engineering and Business Architecture
Grant Salisbury serves as VP of Sales Engineering and Business Architecture at GoodData where he is responsible for supporting the company's direct and channel sales. His organization works cross-functionally with UX Designers and Data Scientists to design new products based on the GoodData platform. Grant has more than a decade of management experience working at the intersection of technology and operations. In a previous life as an executive at the world's largest landmine clearance organization, Grant dealt with the recurring challenge of designing systems to drive operational excellence across large, distributed workforces. Grant graduated summa cum laude from Princeton University with a degree in Middle Eastern languages and history.
Grant management section
Cat Jubinski
Sr. Director, Strategic Customer Growth
Cat is passionate about helping our customers succeed with their data and analytics initiatives. Cat started her 5-year career at GoodData in Professional Services where she developed complex customer implementations and led a delivery team. She subsequently transitioned to pre-sales leadership, using her implementation expertise and knowledge of best practices to demonstrate the value of the GoodData platform to prospective customers. Cat is now focused on partnering with our largest customers, inspiring them to build visionary analytics products powered by GoodData. Cat is originally from the East Coast and graduated from Cornell University with a B.S. in Electrical and Computer Engineering.
Cat Jubinski management section
Kevin Smith
Vice President, Product Marketing
Kevin Smith is Vice President of Product Marketing for GoodData. Prior to GoodData, Kevin was responsible for delivering consulting services such as analytic product strategy, data monetization, and go-to-market services at NextWave Business Intelligence. He is the author of numerous ebooks, articles, and webinars on embedded analytics and building data products. In addition to NextWave, Kevin has held leadership positions heading analytics teams, designing SaaS products, and performance and managing product teams for both small start-ups and Fortune 500 companies such as SAP, ServiceSource, and Qwest Communications. Kevin holds a B.S. in Finance, as well as an M.B.A. in Quality/Process Management, both from the University of Maryland, College Park.
Kevin Smith management section