The API-first analytics platform
Create real-time dashboards. Build low-code/no-code analytics apps with open APIs. Deploy in any cloud, deliver at any scale.
Connect your data sources
Connect and query your data source directly in real time and deliver the data immediately for analysis – without moving it.
Integrate with your infrastructure
Deploy GoodData as a managed or self-hosted service, integrate it with your existing components via APIs, SDKs, or standard interfaces, and seamlessly expand the stack with new ones as your needs change.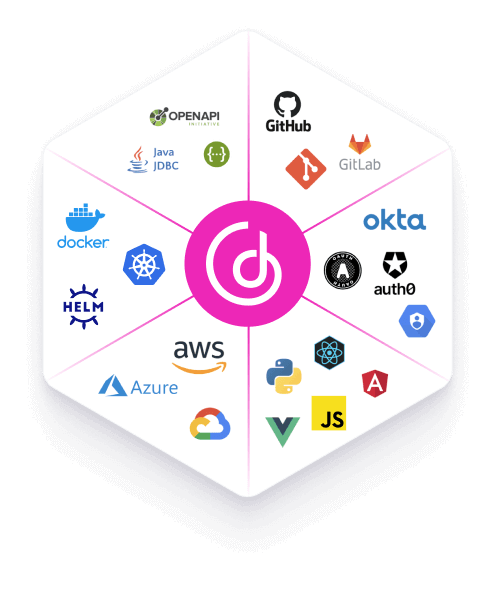 Create real-time dashboards
Enable end users to explore real-time data autonomously and build their own interactive charts and dashboards using a drag-and-drop UI.
Embed analytics into your apps
Integrate interactive charts and dashboards into your applications, web pages, and workflows.
Customize your analytics and dashboards
Customize the out-of-the-box experience to suit you and your end users' needs and make it look like you built it yourself.
Enhance dashboards with custom code, charts, or content with plugins
Style everything to match your brand — fonts, colors, logos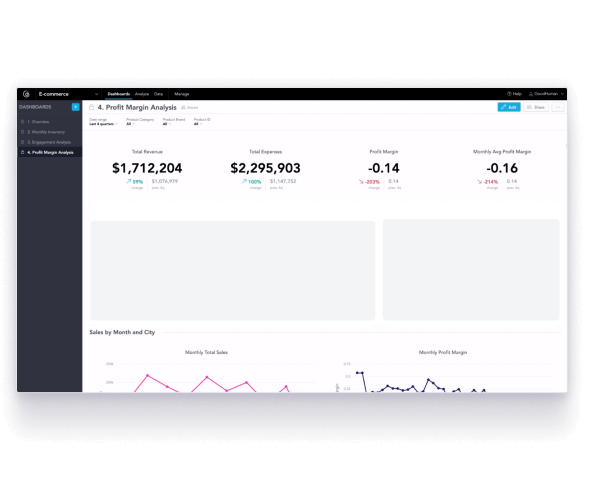 Augment your analytics
Build custom ML/AI capabilities like natural language querying or chatbots to automate insight generation for end users.
Infuse consistent metrics into data tools, scripts, and notebooks to ensure consistent results across users and applications.
Boost data-driven collaboration
Feed insights to your collaboration tools like Slack or Teams to drive conversations and collaborative, informed decisions in your organization. Our APIs send data to any UI that your users use.
Scale with multitenancy
Share the same data model, metrics, and dashboard layouts among separate teams, partners, or customers via hierarchical inheritance, while keeping everyone's data private.
Secure your data, users, and business
Protect your BI and analytics with the highest global standards and certifications: SOC 2, HIPAA, GDPR, CCPA, and ISO 27001.
Developer features
API-first
Platform functionality and metadata can be executed and managed via well-designed, open APIs.
Declarative definitions
All the definitions are declarative. Everything can be exported, imported, versioned, shared, and inherited.
CI/CD
Automate every stage of your analytics — creation, testing, and provisioning — to make high-impact changes frequently and with minimal effort.
Cloud-native architecture
The platform is built on a future-proof microservices architecture and packaged in lightweight containers.
Semantic layer
Transform complex data into reusable abstractions and context-aware metrics — easily refactor without breaking the analytics.
Dive deeper into the GoodData platform